Dinner & Dreams
Dinner & Dreams is Christian HELP's Annual Fundraiser. It is a beautiful evening showcasing the impact of work done during the year. Testimonials are shared from folks whose lives have been transformed and future vision is cast by the Executive Director. The evening ends (for those who want to stay) with a D.J. and dancing!
This event is through invitation only. If you would like to be a Table Host and invite friends who are interested in investing in a nonprofit that is PREVENTING homelessness please contact jackiea@christianhelp.org or call (407) 834-4022 Ext.227. Sponsorships are also available.
Special Guest, Sheriff Lemma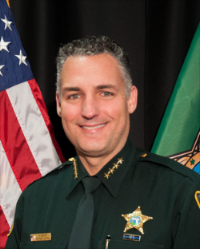 Sheriff of Seminole County, Florida
In 2016, Dennis Lemma was elected Seminole County's 10thSheriff. As the County's chief law enforcement officer, Sheriff Lemma leads a work force of more than 1,400 employees and manages a $135 million budget.   
In 1992, Sheriff Lemma began his career as a correctional officer with the Seminole County Sheriff's Office.  Four years later, he became a deputy sheriff and, over the course of 24 years, has worked in virtually every position within the agency, serving as the Sheriff's Office primary spokesperson and receiving promotions from the ranks of sergeant, lieutenant, captain, major and chief deputy prior to becoming Sheriff.
A U.S. Marine Corps veteran and graduate of the FBI Academy, Sheriff Lemma holds a bachelor's degree in criminal justice and master's degree in administrative leadership.  He and wife, Diana, have two sons, Dylan and Dayne . 
VISIONARY SPONSORS
DREAMER SPONSORS
IMAGINEER SPONSORS