Would you like a "cuppa"?
Afternoon tea is the perfect way to get to know each other AND learn how to help families in our neighborhoods.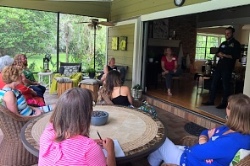 The next tea will be August 17.  Details to follow.  Contact jackiea@christianhelp.org with any questions or make her day by volunteering on the planning committee.
Click HERE to see pictures from past teas.