"There are few hours in life more agreeable than the hours dedicated to the ceremony known as afternoon tea." Henry James.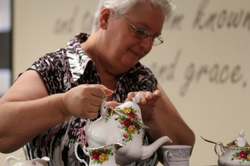 Ladies! Come for a lovely afternoon of Tea and share time with other Ladies who love to give back to their community. Invite like-minded interested friends to connect with Christian HELP.
Join us at Colleen Hufford's home in Casselberry on April 20 from 2:30pm-4:00pm. RSVP is required to attend.
RSVP HERE to receive all of the details.