Praise God!!! He has enabled us to bring Spring Match back by providing an anonymous donor that cares about preventing homelessness.
EVERY DONATION to Christian HELP MARCH 1 – MAY 31 will be matched up to $100,000.00! We're hoping you'll want to be a part of this opportunity to change a life and double your impact. 
Here's why it matters...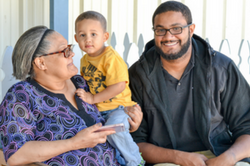 Over 40% of families in Central Florida are classified as "working poor".
The "working poor" are one crisis away from homelessness.
In Central Florida, 1 in 6 people are food insecure.
Thousands are already homeless in Central Florida.
This impacts education, health care, crime rates, the economy and more. 
What is being done?
Christian HELP works with the UNEMPLOYED and the UNDEREMPLOYED because both people groups are at risk for homelessness and this affects everyone.
Christian HELP works with job seekers from a myriad of backgrounds, with a variety of skills and with differing education levels.
Christian HELP through the Care Management Program develops a personal plan with each job seeker coaching them up into employment or into upward mobility and career growth.
Christian HELP Food Pantry distributes over 800,000 pounds of groceries to families every year. 
Christian HELP keeps homelessness at bay!
What are clients saying?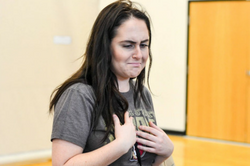 "I now have a home, purpose-filled work and most of all, hope for a better future because of how you helped me." (T.S.)
"Because the food you gave me was enough to make up the difference in my earnings, I was able to keep my home". (S.E.)
"I had felonies in my background and couldn't get a job. You helped me overcome them in my interviews and become a man of integrity. Now I have a job! Thank you!" (S.T.W) 
Will you be a part of prevention?
When you give to Christian HELP this is what your money goes to – the PREVENTION OF HOMELESSNESS, HUNGER AND DESPAIR. God uses us to keep families together and tragedy from striking thousands every year. 
Give to the Care Management Program that coaches job seekers every day to prevent homelessness. $50,000 is needed to prevent 150 people from becoming homeless. Remember YOUR $$ will be matched so YOUR impact will be doubled to 300 people.
Give to the purchase of a truck to keep us picking up food to sort, store and distribute to those in need through the Food Pantry. $15,000 is needed to feed the hungry, and remember it will be matched!
Give any amount to be used for caring for 6000+ clients a year. $35,000 is needed and remember it will be twice that amount! 
The prevention of homelessness and the difference it makes on a community and on a family is the reason we get out of bed in the morning, but you are the reason the work gets done.
Without God providing through you, the work would stop and the homeless number would increase. Last year over 7500 people were connected to a job and over 120,000 in 25 years! Thank YOU for being a part of the solution.
May God bless you for the kindness you have shown to your fellow man through your generosity.