Summer Suppers
Do you remember getting excited for summer? If you were like me, the days were filled with bike rides, picnics and sleepovers. I never once thought…. am I going to eat tonight? But the reality is that 1 in 6 Central Floridians struggle with hunger!
After picking her children up from school, *Mary came home to find all her husband's possessions gone. He had moved out while she was at work. No warning, no obvious signs, and, in an instant her world changed. Struggling to provide as a single parent, Mary came to Christian HELP.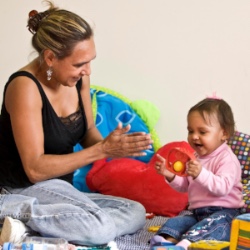 She is 1 of the 6 struggling.
Children are going to bed with empty stomachs right here in our community, and yet America is the land of plenty. 
You can make a difference for just $25.
Because of our partnership with Second Harvest, we are able to feed thousands of our client's children in an affordable way. Help a child be a child and have a free, fun summer without the pain of hunger.
$25 provides 25 summer suppers
Join us in making a difference this summer!