Brittany Chaney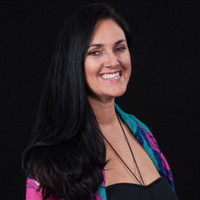 Brittany is an Orlando native born in Seminole County. Her family has a long history of military and war veterans and she herself is a Veteran of the US Navy. She now serves as a wife to her husband, married this year, and a mother of two amazing young boys.
She is the middle of 5 children from two parents who are both of 5 and her husband is youngest of 5. That being said, she has no plans of having 5. She is also the only one of all five siblings who is right-handed!
Brittany loves working in the non-profit sector and being able to do good on a daily basis. She cherishes her relationship with Christ and plans to use the gifts and abilities He has blessed her with to help others for as long as He allows.