Don Barnard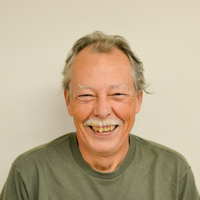 Don grew up in upstate New York and graduated from Maryviille College in Tennessee with a B.A. in music.
Don performed professionally for ten years in many musical venues, but from there he did a complete about-face and went into the management restaurants and other businesses.
When Don "retired" he took the advice of a friend to volunteer and thus, three years ago started serving at the Christian HELP food pantry. He found a new love for sharing his faith with clients and feels like he is fulfilling his destiny. So with that kind of heart, it only made sense for Don to join the team as a staff member!