Tracy Trimblett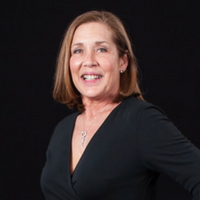 Tracy is just a Jersey girl making her way in the unfamiliar climate and culture of Orlando while trying to impact her corner of the world for Jesus. 
She is the Mom of a grown daughter who is a genius (yes, really), Grammy to 10-year-old Garrett, daughter of an 80 year-young Mom, wife of a store owner and sister to a recent widower. 
She loves the work of Christian HELP and has given up on trying to achieve work-life balance. Like every woman in her life situation, she runs from one end of the boat to the other with her hair on fire, kind of loving every minute of it; frequently feeling she should do better. She has two speeds she runs at – flat out and flat on her face. 
Relatable? Well, with a Myers Briggs personality type that less than 3% of the population and 1% of the females possess, she doubts it. But she cares about hearing your story anyway. And if she can contribute to your growth in life, in business, spiritually or otherwise, sign her up!