Pantry times: 9:30 am - 1:30 pm, Mon-Fri
If you haven't been with us before, bring a valid I.D. and proof of address (like a recent bill).
You will check-in at the front desk and be given a ticket. Behind our office, is our Food Pantry.
You and your household will be blessed with weeks of groceries, and you may come back
for more food every 14 days, for 3 months!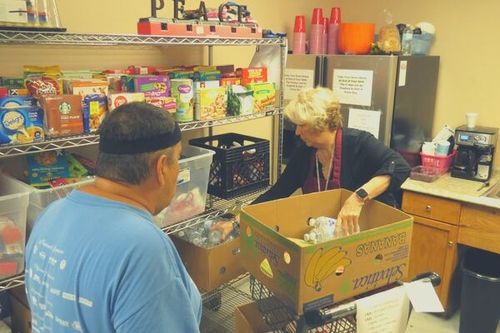 Christian HELP's food pantry is maintained via 1 staff member & hundreds of volunteers!
We are also the 4th largest food distributor for Second Harvest Food Banks,
& 1 of our main community partners is Publix Super Markets.
Per year, Christian HELP is blessed to feed over 12,000 families
& distribute 930,000 lbs. of food out our doors!