Running on Empty:
The COPE Experience
The two pictures attached to this blog were taken within half an hour of each other.

That's how fast lives can change.
That's how fast someone can go from housed to homeless.
A family at the poverty level is a $400 crisis away from homelessness.

There are 41 million people in our country affected by poverty.
One in 4 children are affected by poverty.
In Seminole County alone, 53,000 people are living in poverty.
Recently, I was invited to take part in a program that exposes people to what it is like to live in poverty. Sounds fun, doesn't it? It wasn't. It was darn uncomfortable.

The program is designed to show those of us who are blessed not to be at or near poverty what it takes to survive when you are at that level. At the start of the program, I was assigned to be part of a "family." We were an African-American couple. I'm really white. My "wife" was a pregnant 32-year-old with a medical history who couldn't hold a steady job. I was a convicted felon multiple times over, with as many girlfriends as felonies, and a long medical history. I'm none of the above, except for some sports injuries. We didn't have a car and couldn't afford bus fare, so we walked everywhere.
This program took both of us way out of our comfort zone.
Others around us were single parents, had multiple children, or something other impediments that prevented them from breaking their cycle of poverty.
Week 1
Week 2
Week 3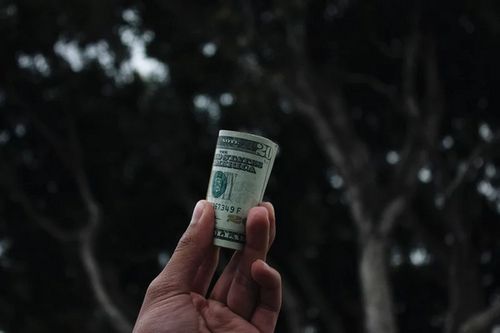 Week 4
The program was divided into "weeks." Each week was a 15-minute segment where you had to navigate the same issues people living in poverty did. You had to find food, pay your housing cost, medical bills, get bus passes, social services, and in my case, check-in at the parole office.
This juggling act was hard. Really hard.

I knew I was going to leave the auditorium, jump in my finely tuned Jeep, eat lunch, head back to my stable job, then my comfortable home to see my family and our dog, and my golf clubs would be in my office waiting to be used this weekend, but this was still stressful. Seriously. I had 15 minutes.
How would we make it? How would I provide?

Week one: Each week, we had to get walking passes. We had to wait 3 minutes of our 15-minute segment to get them. It sounds strange but is meant to reinforce how long it would take us to reach places on foot. I immediately checked in with my parole officer while my "wife" got work. I skipped my first medical treatment because I had to go to a church pantry for food and then to the job desk to find work. We both managed to get paid. She tried to sell some stuff at the pawnshop, but they weren't buying.
Then the wheels came off. Quickly.

Week two: We got an eviction notice. My "wife" was arrested because she had "crack" on her. She was selling it so we could eat. The crack was given to her by the woman at the job desk. The officer who arrested my "wife" didn't believe her "plant" story and threw her in jail. Pregnant.
She "escaped" and as we were trying to figure things out, I saw the rental office representative drop an eviction notice on our home. We both got docked pay from our jobs but had a little money left. I cashed my paycheck, only to have the loan shark take a cut for an overdue loan. Money's gone.

Week three: We're really scrambling. The pawnshop is still not buying. She's still on the run from the authorities, and we both have medical expenses. Neither one of us drew a paycheck. We got evicted. By the time we both got done with the doctor, we barely make it to the homeless shelter. We looked at each other and shrugged. At least we didn't owe rent anymore.

Week four: I haven't worked since week two. She's re-arrested. I'm standing in the middle of the auditorium. My head's spinning. One last crack at the pawnshop. Nope, not buying. I need money. There's a gun shop next to the loan shark. Hmmm, nah, that's a bad idea. At least my moral compass is still in place. I skip the gun shop and cash her last paycheck at the loan shark. The shark takes another cut, and I head over to the parole office. I check in to make sure I'm still on the right side of the law and bail my pregnant "wife" out of jail.
The clock runs out. Game over. We lost. We're homeless, with $20 in our pocket.
It was remarkably easy to wind up on the short end of the stick. We had to make choices every minute that dictated where our limited time and resources would go.
Parole office or work? Medical care or rent? Bus pass or food?
Are you stressed reading this? Heart racing a little bit? Candidly, I hope so.
I knew this was an experiment but was feeling rather frantic by the end of it. I hope that came through here.
Millions of Americans face these difficult life decisions every day. They're living on the edge. They need those of us who are secure in our housing, food, and health care to reach back and lend a hand. Proverbs 19:17 says, "Whoever is kind to the poor lends to the LORD, and He will reward them for what they have done."
Please keep this segment of our population in mind as you live your blessed life.
Christian HELP is working every day to prevent homelessness. I witness God working in powerful ways every day here. Christian HELP provides food, job counseling, resources, and shares freely the hope that only
Jesus Christ can give.
Help us continue to be part of the solution. It makes a difference. I promise.
Log on to christianhelp.org or download our new app from your app store.
Please support the great work happening here. Thank you.